HELEN WAGNER AS NANCY HUGHES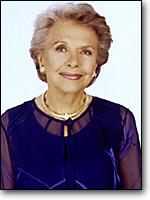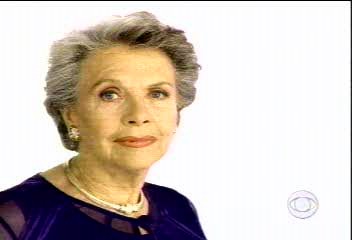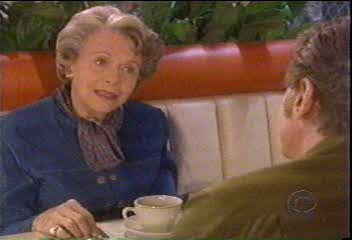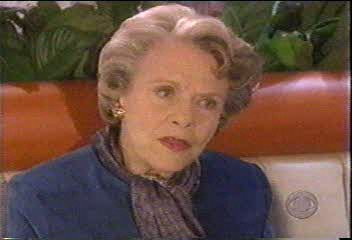 <![if !supportEmptyParas]> <![endif]>
Helen Wagner, who has played the role of Nancy Hughes on As the World Turns since it premiered on CBS on April 2, 1956, is the program's sole original cast member.
After making her television debut in the role of a queen in a fairy tale that General Electric produced on its experimental station in Schenectady, New York, she appeared in numerous dramatic television roles, including live productions of Studio One, Philco Radio Television, and Suspense. Later, Charlie Ruggles selected her to play his daughter in the series The World of Mr. Sweeney, a role she played for five years.
Helen's Broadway credits include the Sigmund Romberg/Oscar Hammerstein musical Sunny River; Rodgers and Hammerstein's Oklahoma!; The Bad Seed; My Name Is Acquilon with Jean Pierre Aumont and Lilli Palmer; and Love of Four Colonels with Rex Harrison and Lilli Palmer.
She toured as Blanche in A Streetcar Named Desire with Lee Marvin; and appeared in regional theater in Illinois as Eleanor in The Lion in Winter and in all of the women's roles in Lovers and Other Strangers. She has performed in many off-Broadway and summer stock productions, at hospital benefits, and in Gilbert & Sullivan tours. She also sang with the St. Louis Municipal Opera.
Helen studied at Monmouth College in Illinois, earning degrees in dramatics and music. In New York, she continued her voice and piano training, gaining experience as a soloist in various church choirs.
In 1988, her college alma mater awarded Helen an honorary degree of Doctor of Humane Letters. The next year, to replace the college's turn-of-the-century "little theater" with a state-of-the-art theater, Helen chaired a national committee that raised more than one million dollars.
On November 1, 1990, Monmouth College's new theater's opening night, Helen reprised her role as Eleanor in The Lion In Winter in a production directed by her husband, Broadway producer Robert Willey.
Helen enjoys reading, needlepoint, and knitting. Helen was born in Lubbock, Texas; her birthday is September 3.
<![if !supportEmptyParas]> <![endif]>